Sustainability is Our Lifestyle
iCYCLE® – A solution provider of waste separation and recycling.
Internet of Waste Things (iOWT)
A patented technology that allows users to recycle in a trustable, enjoyable and ubiquitous manner. This mobile application provides self sustainable and community engagement program by incentivizing communities and businesses for waste separation at source and facilitating historical data tracking. It is also equipped with few exciting and engaging features such as Simorgh game, C02 savings and iStory for latest iCYCLE events and news.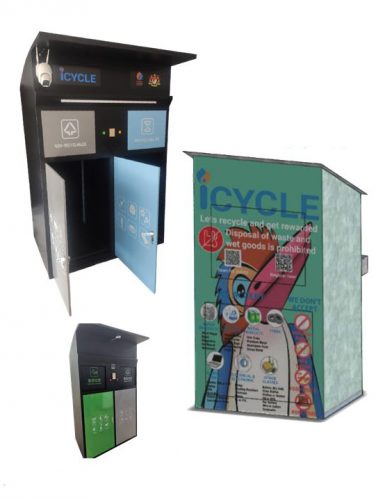 Allows users to engage recycling behaviour anytime and anywhere with hudreds being installed across Malaysia and China.
These iOWT based recycling facilities are equipped with multiple features such as weighting scale, surveillance camera and QR code, enabling the identification of the collected recyclables. The users are verified through a unique barcode and rewarded based on their recycling activities through triple rewards.
The waste data are traceable up to multiple layers from the waste generators all the way to the final treatment plants and processes, providing a comprehensive and accessible platform to the users.